Prices start from £160 within 10 mile radius from our base
One of the common domestic waste removal services provided by AMB Environmental is Cesspit and Septic Tank Emptying.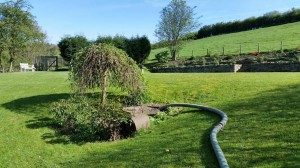 You can rely on our experienced and licensed team to empty your tank; we will visit you to assess the septic tank for size and location. We also do the following:
Offer flexibility by visiting at a date and time to suit you
Have no hidden charges – the initial price is the final price!
Stay professional and polite at all times
Leave your property as we found it with no mess or spills
We value customer loyalty and offer great discounts for regular and returning customers

WHY IS CESSPIT EMPTYING REQUIRED?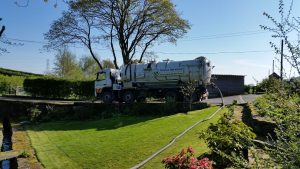 Cesspits and Septic Tanks need emptying at least once a year (depending on the size, make and model of the tank). This is because solid waste materials build up at the bottom of the tank over time, potentially causing blockage and smells coming up into your property.
If the tank isn't emptied regularly you might probably end up with a less efficient Septic Tank, clogging of the soak-away due to more particles entering the drainfield and very expensive soakaway replacement costs.
WHAT ARE THE BENEFITS OF SEPTIC TANK EMPTYING?
There are clear benefits to having your domestic Septic Tank emptied regularly. They are:
The lifecycle of the tank will be lengthened
There is less of a chance drains blocking with solids.
Efficiency of waste digestion will be better.
Also Smells from the Cesspit and septic tanks will be kept to a minimum.
WHAT IS SEPTIC EFFLUENT?
This is the name for the waste water that flows from a Septic Tank, including human waste and any liquid produced from your home that may contain waste products. This could include water from baths, toilets, dishwashers and washing machines. After it has been collected in the Septic Tank, septic effluent is treated for contaminants by a professional before being released into the environment.
AMB Environmental Services can move your waste, we have tankers up to 6000 gallons.
We can safely remove the waste and dispose of them in the correct manor in accordance with the guidelines set by the Environment Agency. Contact us on 01924 489 146 for more information.