AMB ENVIRONMENTAL SERVICES OFFER A RANGE OF DOMESTIC WASTE SERVICES TO THE  PUBLIC THAT DOES NOT COST THE EARTH.
These services include:
CESSPOOL AND SEPTIC TANKS
CHEMICAL COLLECTION
FAT TRAP WASTE/INTERCEPTOR CLEANING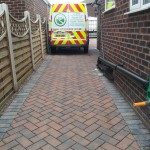 CESSPOOL AND SEPTIC TANKS
Trust us to come and empty your tank, We will come out and assess your tank for size and location if you dont.
We will then come at a time and date to suit you.
The price we tell you will be the price you pay there is no hidden charges.
We are professional and polite.
Your property will be left how we found it, no mess and no spills.
Discounts for regular and returning customers.
Click here for more information on Septic Tank and Cesspit emptying.
BLOCKED TOILETS AND BLOCKED DRAINS
Have you ever had to try and unblock your toilet and thought i wish we knew someone to do this for us then help is at hand!
Never will you have to get them rubber gloves out again for a fixed fee will will come out and unblock that blockage from your toilet or sink.
If the blockage is down the drains of your property then again for a fixed fee will will come out and assess the blockage and try and unblock with our drain rods for the cheapest option.
If the Blockage wont come out with the first option then the second stage will require the use of our high pressure drain jetting unit which in most cases does the job.
If The drain jetting unit still does not work it may be that your drains may be in fact collapsed or roots growing through them in this case further investigation with cameras will be needed.
If your drains are collapsed we can arrange a qualified professional builder to install new sections of pipework in no time at all.
OLD ABANDONED CHEMICAL COLLECTION
 Oil
 Bleach
 White Spirits
 Powders
 Diesel & Petrol
AMB Environmental Services can move any old chemicals you may have and we can safely remove them safely and dispose of them in the correct manor with accordance with the guidelines set by the environment agency.
CALL US ON 01924 489146 FOR A FREE QUOTE.